Dated: October 24, 2016
You MUST check out the latest new eatery in University Heights, at the corner of Meade and Park
Pop Pies - Sweet and Savory Pies
We first saw them at Out at the Globe back in April and their wares were delicious.
Tell the "Guys Like Us" sent you.
17th Annual Asian Film Festival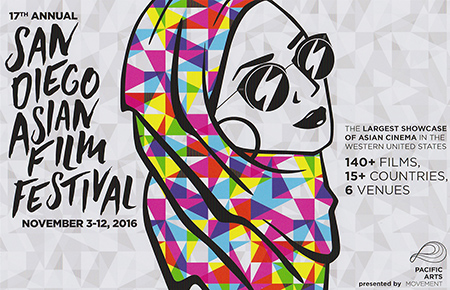 The online box office has opened for the 17th San Diego Asian Film Festival November 3-12. This year, we've got a wonderful slate of LGBT (and ALL) films!

Shorts: Pokemon Gay: Saturday, Nov. 5th, 6:15 PM
(Filmmakers in attendance)
Reception with food and beverage to follow for ticketholders.Check It
Our Love Story: Friday, Nov. 4, 8:15pm Check It
Spa Night: Sunday, Nov. 6, 3:25pm (Filmmaker in attendance) Check It
AKA Seoul (Centerpiece Film): Sunday, Nov. 6, 5:30pm
(Filmmaker in attendance)Check It
Re:Orientations: Tuesday, Nov. 8, 4:00pm (Free Screening) Check It
It Runs in the Family: Thursday, Nov. 10, 5:50pmCheck It
See you at the show!
Michael Chen - Programmer - Pac-Arts Movement
Guys Like Us - San Diego.
For information or to volunteer ideas or opportunities please contact GLU President Chris Benevidas or post a note on the Guys Like Us facebook page.
Email Us at: guyslikeus.sd@gmail.com