Welcome 2012 - Let's Hope the Mayan's Were Wrong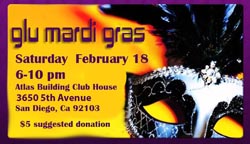 bring your friends and decorate yourselves GLU style - this party will award the most unique mask with suitable libation - - - P.S.: Please save your Newt Gingrich masks for halloween
A Holiday Message from President Cris Torres...
Hello all,
Guys Like Us wishes you and your loved ones a wonderful Holiday Season and a New year filled with more blessings, peace, love, and laughter. Now that 2011 is almost behind us, GLU will be back to business in 2012 and we will be doing what we do best - provide awesome parties, raise funds for good causes, volunteer, and provide social support and camaraderie. This year has delivered many memorable and fun events and new friends we have met along the way. 2012 will be GLU's sixth year and we promise to be bigger and better. Surely, you will not be disappointed... (and we will not call you shirley unless you want us to).
We have the dates, hosts, and DJs for next year's pool party benefiting AIDS Walk 2012 so please check the GLU calendar now...


Also, please note that our first event in 2012 is our annual Mardi Gras Party, which be held on Saturday, February 18, 2012.... details to come.
Thank you so much for continuing to support GLU and our causes and WE are excited to see everyone in 2012!!!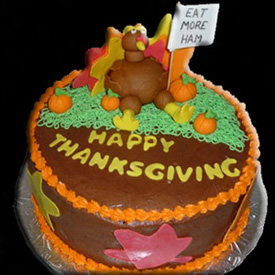 mama's kitchen pie sales
you can honor those you love and those you lamet over their waistlines with a gift to Mama's Kitchen - buy a pie or a "client pie" today and show those turkey's that Guys Like Us means business

GLU AIDS Walk 2011 - Honors Guys Like Us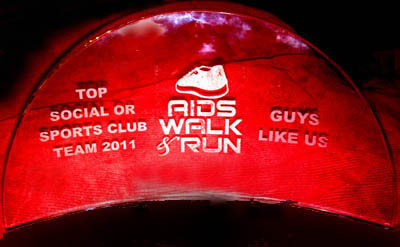 Thanks to all of our fabulous members and supporters for another successful AIDS Walk fundraising year. For the fourth year in a row, the Center and its staff recognized GLU as the top "Sports or Social Club" fundraiser and thanks to all of you, President Cristobal Torres as the second highest single fundraiser. We can only say that 2012 will be an even more exciting season thanks to all of you.


GLU Sponsors the Asia Film Festival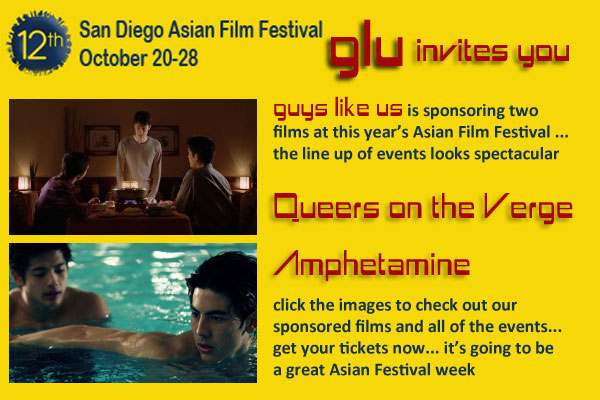 GLU AIDS Walk 2011 - September 25th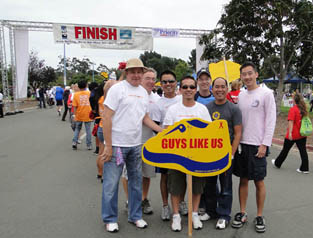 We walked for
GLU
in this year's annual AIDS Walk - Thanks to our many members and friends who donated to our fund raising effort
Guys Like Us
is again honored with the distinction of "Top Social/Sports Club." Next year you won't get off so easy as we will be driving to get all GLU members up and walking with us.
Thanks to Chris B for hosting a great after the walk brunch - mimosa's never tasted so good.
Click on our shoe to see a short slideshow of event photos.
GLU pool party 2 on August 6 -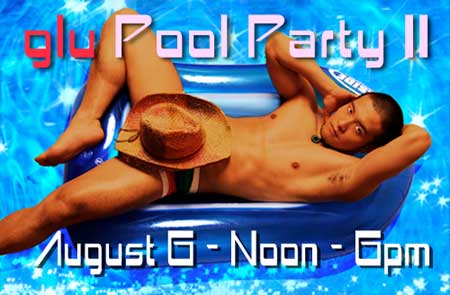 thanks for a whopping success
GLU pool party 2 -
Pictures from the joey bamboo collection and from President Cris Torres -

A portion of the proceeds from GLU Pool Party 2 will go to AIDSWalk 2011


GLU pool party on July 9 - Big Success
GLU pool party is over and the memories are all in your head, in your camera, someone elsee's camera and all over facebook.
More than 200 GLU boys attended the first pool party of the year and thanks to everyone who was there GLU will be donating $3800 to AIDS Walk 2011 - This is only the beginning. Watch for details on how you can join the GLU team and walk with us to support AIDS Walk 2011. Send your favorite pool party pictures and share them here -

Contact Us is you want to participate in activities to raise money for GLU and for AIDS Walk 2011

April 30 - GLU Party - Cinco de Mayo - t'was fabulous
GLU parties rock and this one was no exception. Thanks to all who participated in yet another GLU event, to hosts Jared and Kevin for sharing their lovely home and to the GLU elite for all the food and the fun. Pictures are already circulating around Facebook (don't believe everything you see) and we will be posting here the 2011 Scholarship grant details very soon.
May 6th - Mama's Day - t'was fabulous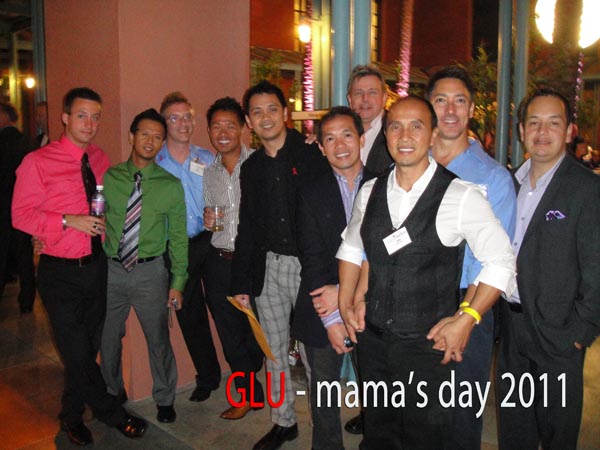 GLU joined the ranks of the Mama's Day Patrons and Volunteers for another outstanding fundrasing event.
Volunteers get in free and work the rooms looking marvelous and selling raffle tickets. Food for thought for next year.
Homophobe of the Month - Septermber 2011- Michele Bachmann
Tired of sleepless nights worrying about the effect homosexuality is having on America? The Bachmann Clinic CAN CURE YOU with prayer and moderately priced counseling sessions. The Tea party is replete with those who believe that homosexuality is a choice and a product of social conditioning in spite of scores of clinical research to the contrary. Bachmann homophobia goes much deeper than the Bachmann Clinic where counselors are being told not to admit to their attempts to de-homosexualize fallen Christians as this will surely be a campaign issue going forward. Non Christians need not apply.
Michele Bachmann's Christian right ideology, shared by a large number of wealthy Republicans, stands side by side with their book of God which apparently says ...
" if you keep feeding the poor and the crippled they will keep asking to be fed" and " thou shalt not kill unless the President of the United States orders it to be done". The Republican Presidents Bush got us knee deep in the Middle East, conflicts of questionable value that have already cost us a trillion dollars, thousands of perfectly good American lives, and given us little to show for it. And in the wake of all that American generosity 4000 people still starve to death each day, the Iranians are building a nuclear arsenal aimed at us and our allies and I now have to work 5 years more than I had planned to before I can retire.
Homophobe of the week - Bob Vander Plaats
Longtime anti-gay activist presses GOP presidential candidates to sign the "Marriage Vow."
Corn fed Christians rally with Bob Vander Plaats as they glorify God by disguising their fear of homosexuals in this amusing political diatribe called "The Marriage Vow." Threatening to only endorse Republican candidates that sign the vow the Family Leader organization did a great job in grabbing headlines and media attention to further their campaign against Americans right to choose.  Aimed at bringing morale order to America by pretending to target the Weiners of Washington – no small task or pun intended – their primary agenda is a constitutional amendment that will deprive same sex couples of their right to marry the partner of their choice. Read the Vow and try not to vomit. This copy was the original one that GOP presidential hopefuls Michele Bachmann and Rick Santorum signed. The first bullet point about slavery was then removed because of its absurd and inflammatory tone but not soon enough. It will be fun to watch these would-be politicians defend their choice to sign the Marriage Vow. Terry Kovarik July 12, 2011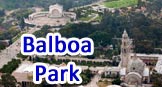 Learn about the Plaza de Panama Project
A major effort has been underway for some time now to re-engineer the core of Balboa Park and re-direct traffic - returning Balboa park to what it was intended to be, a people park not a car park.
Check out the web site
where you can see the plan and the discussion from the proponents and the opponents. If you love Balboa Park you will want to understand this important effort and then let your City Councilmen know how you feel. An initial review is up for a vote in the City Council this month. You can be part of the process.
Updated July 14, 2011





Shop AMWAY online and help GLU Web Master Terry to retire
GLU Invites Members to submit opportunities for other GLU members...
rooms for rent ..
things you want to see or give away..
roommates wanted..
volunteers needed..
things like that
email:webguy with your information and we will post it here